Oh my, that is a terrible blog title. I just couldn't help myself. Last night was a big night. We put together the crib! When I say "we" I mean that Eric put together the crib while I hovered around and was able to help minimally. That's OK, he says that he feels manly when he puts things together. Who am I to interfere with his manliness?
I will get a good picture of the crib up soon enough, but I will tell you that Miss Bumblebee was perfectly happy with the fact that her bed had been moved. She immediately went to her bed and passed out for the rest of the night.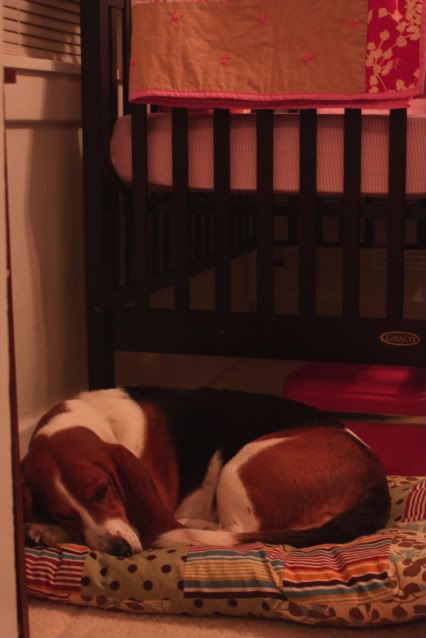 Finally, I have been getting tons of little informational booklets from the hospital. Some of the information is quite helpful and some of it is just entertaining. Take this image for example (Please note I added the text bubbles).