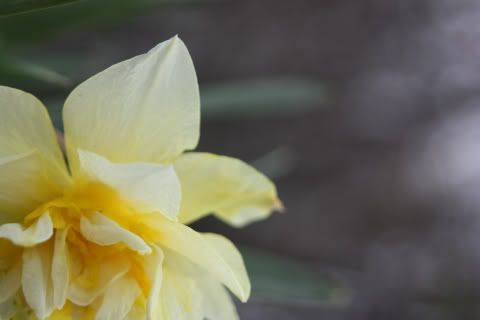 Hello! It's morning. I have a couple of routine doctor's appointments today (both baby related) and I have been up since very early, running scenarios through my mind. So, today I am going take this opportunity to use a tag I recently received from my friend
Sophie
. The tag is to share 5 things that make me feel beautiful. So without further ado:
5. Being pregnant has made me feel beautiful in a very new way. It's not about clothes or a specific look, but just feeling very full of life (literally full of life at this point).
4. I always feel my best when I am happy, genuinely happy. Maybe it's just because I am not really thinking about it and I am just busy being myself and it is enough.
3. I feel beautiful when I am out in nature. I just love feeling like I am part of something bigger than myself.
2. I feel beautiful when I look at all of the beautiful women in my family and realize that I can see a shared trait.
1. I feel beautiful when my husband really looks at me and says that he thinks I am beautiful.
What about you? When do you feel your most beautiful?