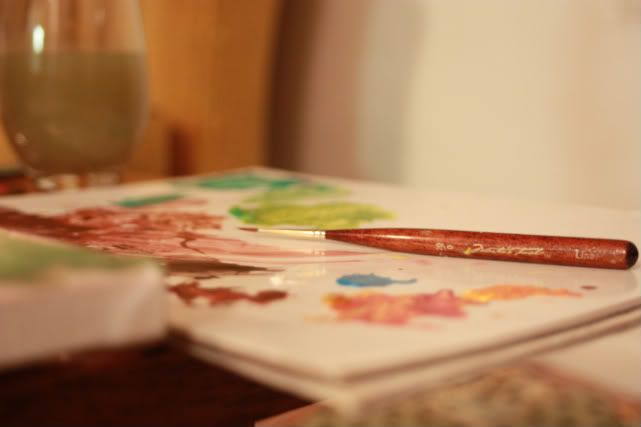 Last night I continued on with my family tree project for our little girl. We put on the soundtrack to
The Breakfast Club
(which is really not as great as one might think) in honor of John Hughes who passed away yesterday. We talked about art, our baby and plans for the future. All in all it was a calm and relaxing night. For us at least, our daughter was once again on the move. I am also at that stage in pregnancy where we can try to identify her body parts (Is that her leg or her arm, head or bum?).
I think I am nearly done with the painting (in acrylic by the way), but I can't share the completed project with you until after she is born because I have her name on it as well.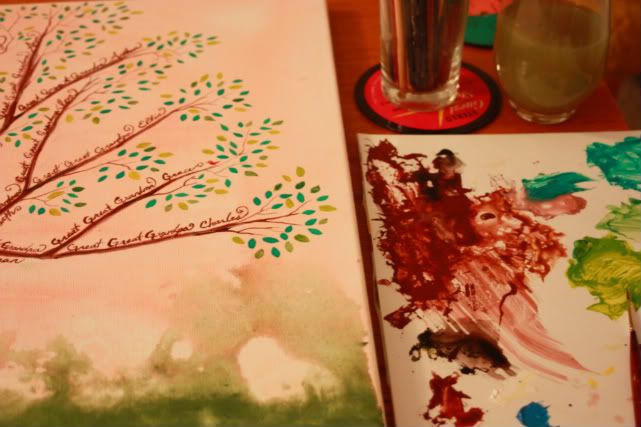 What did you do last night?