I remember summer nights from my childhood. My parents had rules; I had a bed time. Often this bed time would fall well before it was dark outside. I recall laying in bed, in my hot pink bedroom, and listening as the neighborhood kids continued to play until it was finally dark outside and one by one they were called into their own homes. Maybe that is why I was always the very first kid up in the summer, seriously I was often out riding my bike or walking our beagle at six in the morning, waiting for the other kids to wake up.
**Truthfully I was waiting for this particular boy named Chad to wake up. I had a massive 8 year old crush on him. The poor guy really put up with a lot from his teeny blond stalker. His family moved...hopefully it wasn't on account of Chad's 8 year old stalker, moi.**
Inevitably the end of summer began to sneak up. The first clue was that and the days didn't seem as long or as hot as they had just a few weeks earlier.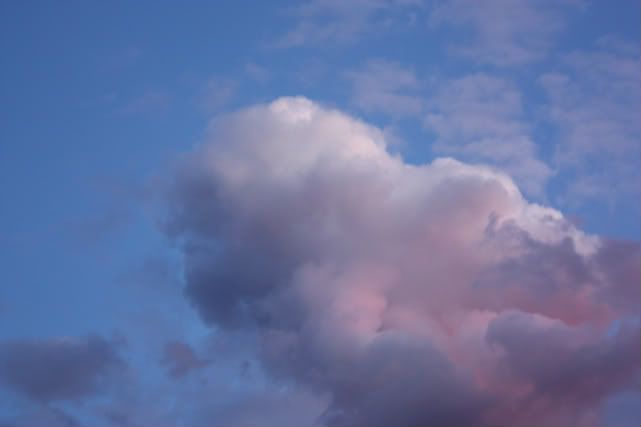 Now here I am as an adult, listening to the neighborhood kids playing outside. They are getting called in earlier because the days have been sneakily getting shorter. Have you noticed it yet? I was out in the backyard with Bumblebee when I realized it. She was zoning out sniffing bushes and I was just standing there, breathing in the fresh air and enjoying the twilight.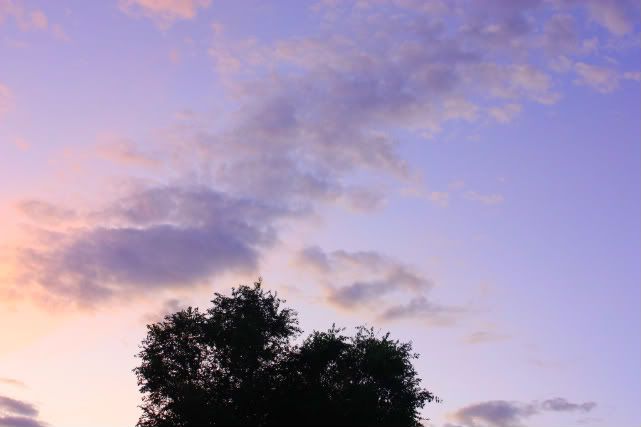 I wandered around the backyard just smelling the delicious smells that seemed to be floating around on the light breeze. Bumblebee seemed to be savoring something hidden in the bushes. I gave her a nudge to push her out of her fugue.