I mentioned earlier that our fall season was dramatically interrupted by winter last week. The news reported that our region has had about 10 inches of snow in the past several days. I guess we're supposed to get back to normal fall weather by this weekend with 70 degree weather.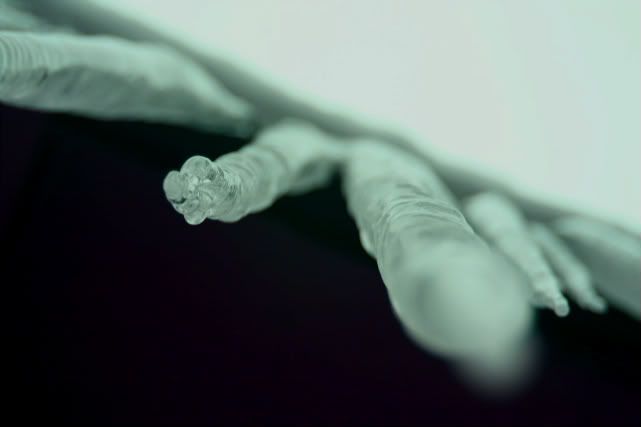 Bumblebee will be a bit disappointed by the disappearing snow. She really loves a good romp in high snow. Here she is in our backyard playing with Eric. We learned that she really doesn't know when to quit. She played until she got sick. So we're going to have to set the play limits for her.
Eric has a fear that we will be stabbed by falling icicles, so he has been knocking them off the house. I am not convinced that he is actually afraid that we'll be impaled by ice--I think he just likes breaking the ice. Who can blame him?