Eric and I have been figuring out our new normal. We're adjusting to our new roles with great happiness, but not the highest level of organization. I find that we are still pretty scattered as we move forward with Miss Cordelia.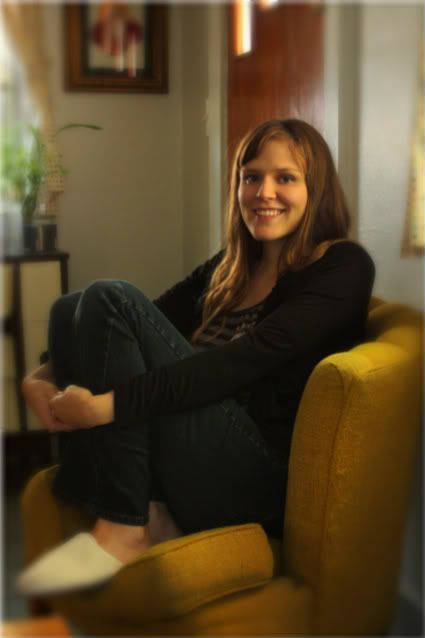 How we have had to adjust
We spent a good 20 minutes trying to figure out one of our carrying slings. The sling (which is actually quite simple) comes with an instructional booklet and DVD. Apparently we are not the first new parents to become overwhelmed with fabric as we try to ensure that Cordelia's head is turned to exactly the right position for optimum airflow. The booklet has a smug looking woman easily using the sling to cradle her baby in perfect serenity. After our first attempt we spent several minutes puzzling over the position of her head and the curve of her spine within the confines of the sling. Finally we had to abandon the sling altogether. The next day we figured it out and felt more than a little silly as it really takes like one minute to get everything in perfect order.

I am happy if I am dressed by noon. It's not that I

can't

get dressed any sooner, but nearly every morning I find that I am sucked into a time warp of baby gazing. I will start looking at Cordelia and before I know it hours have passed and I am still in my pj's. Staring with a (I am certain) loony smile on my face.
We've lost our punctuality, at least temporarily. When I say "we" I really mean Eric. I am only punctual because I don't want other people to wait on me, but Eric is punctual because it is part of his very soul...maybe that's a bit extreme--just go with it. We are not moving as quickly and efficiently as we did just a few weeks ago. On our first outing we completely forgot the diaper bag. Thankfully the trip lasted only a short while, but it reminded us that we have a whole new system of getting around. We're the classic new parents who are perpetually late. I think some of this goes back to my previous point about baby gazing; we lose track of time as we stare at our baby, or Bumblebee.
We are in the diapering and feeding zone and trust me it can be intense and hilarious...for instance, Bumblebee actually notifies us when diapers need changing. She will come up and sniff at Cordelia's diaper and give us a look that says, "You gonna do something about that?"

We've just been so happy to be at home in our new little bubble. Previously we were always the go-go-go types and I am sure we still are, but right now we are perfectly content with staying at home.