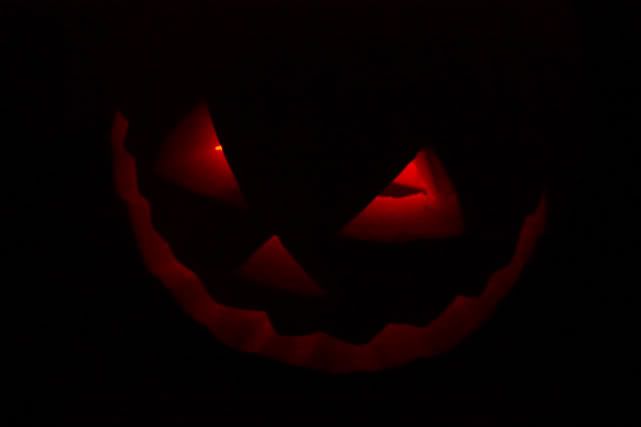 Happy Halloween! Are you doing anything to celebrate? Eric and I are going to dress up at home and pass out (vegan) candy to the kids in the neighborhood. I think this will be the year that we get kids. Everywhere we have ever lived we've never had more than a few stop by.
Last night I decided to carve a pumpkin (see above). I went with a classic design and named my pumpkin Seymour. I think he's quite charming as far as pumpkins go. I also toasted some pumpkin seeds and they were scrumptious. I need to have pumpkin seeds more often, but I really only have them once a year.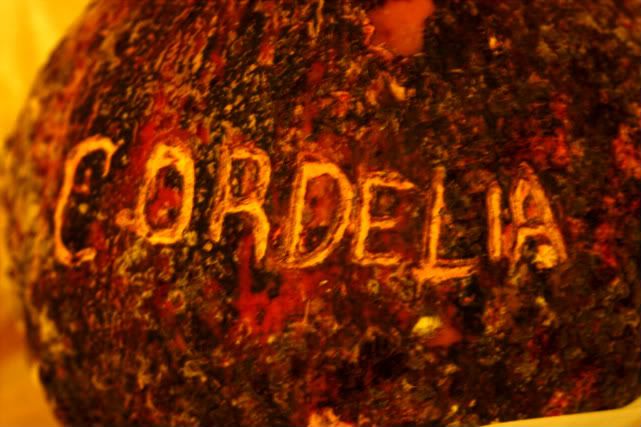 A friend of our family gave us this scary looking pumpkin with Cordelia's name on it. She has this cool thing that she does each year, she scratches in names of the kids in her neighborhood and let's her pumpkins scar that way. When it's time to harvest them she surprises the kids with a pumpkin with their names. Isn't that such a fun idea?!

Also today is my blog's 2 year anniversary! I have been posting every day for the past two years, with only a couple of exceptions (like giving birth). Wahooo!!!!!!!!