We are moving through this flu pretty quickly. I think our early recognition of what was happening is the reason that I am getting through it so quickly. While I am still under the weather I feel tremendously better. I continue to sanitize and wear a mask for Cordelia's sake, but my fever is under control and my energy level is quickly returning. Mostly I am just so thankful that I haven't spread it to anyone, so far. I should be contagion free fairly soon.
Eric has been wearing a mask too because he could be contagious before showing any symptoms. Since the swine flu is so dangerous for tiny babies we are just being extra careful.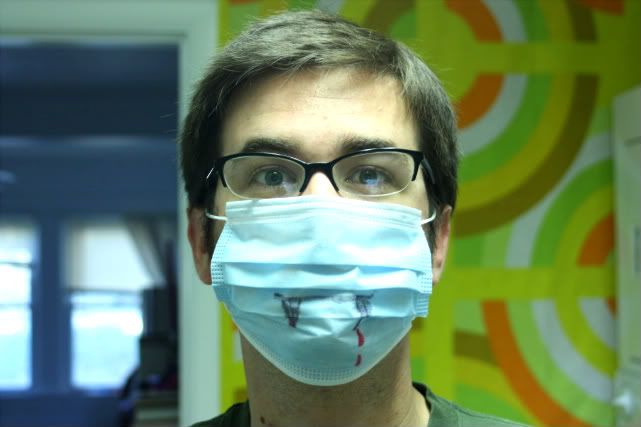 That doesn't mean we aren't having a little fun with it. Eric went for a festive Halloween look with his vampire mask.
I went for the Marilyn mask, complete with a mole. Unfortunately I think I look extra creepy with the fake lipstick. I didn't want to frighten Cordelia so I returned back to the boring hospital blue mask pretty quickly.