Last night I was looking through a pile of papers from when I was in grade school. My mother saved a ton of stuff. I like to look through the papers periodically and charm myself with my self. It's self indulgent, but what are you gonna do?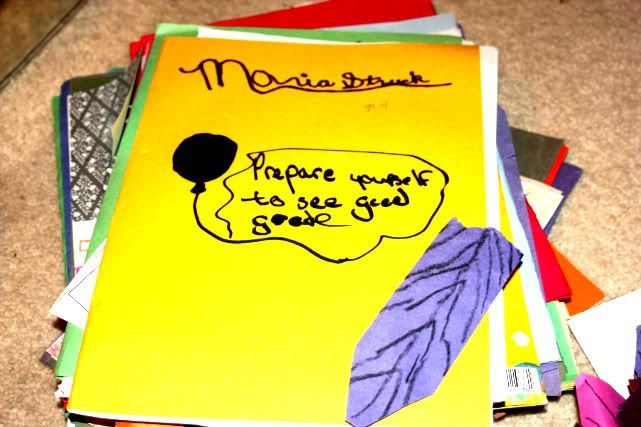 Yes, the title of this book does indeed read,
Prepare Yourself to See Good Grade
. Included in this pile of papers were a small book that I made about Montana, many drawings, a flyer from the "babysitter agency" I started and much more.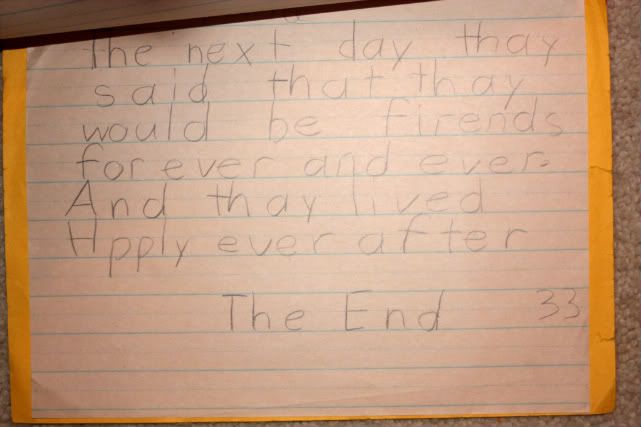 I also found a book that I wrote in second grade; it was 33 pages long. It was about a mouse named Amy.
I love looking through the papers and seeing what things have stayed the same and which things have changed. I have been writing and drawing from at least kindergarten. For me the two have been almost inextricably linked. I also discovered that lasagna has pretty much always been my favorite food, although I used to spell is lazana.
Do you have any of your treasures from when you were a wee little tyke?