What does super long hair have to do with unitards you may be wondering. Well my friend let me tell you a tale...
Several years ago, as in maybe a decade. I had short hair. I always had short hair. I was always cutting it and coloring it. I had never had long hair. Eric and I were talking about it, who knows why, and we made a friendly wager. He bet that I couldn't grow my hair all the way to my bum because I was too impatient to wait for it. Well I took that bet. What would I win if I managed to get my hair to grow that long? Eric promised to publicly wear a spandex unitard just like Freddie Mercury.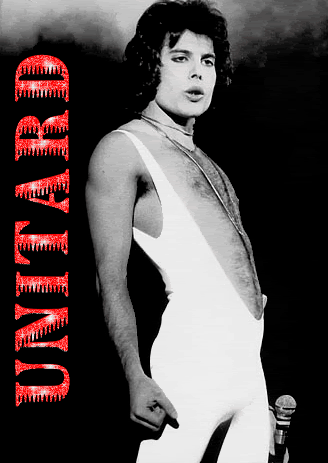 So, for the past decade I have grown my hair, desperately trying to get it to the length reserved only for women in cults. I have tried it all, but it has reached it's max length.
I have to give it up. My hair will never reach my bum, oh Crystal Gale how did you do it? So Eric can rest easy knowing that there is no spandex unitard looming in his future.

Now, don't assume this means I am off to go and get a hair cut. I just need to face reality. Really, it's liberating.