Yesterday morning we received word that Eric was on the front page of the newspaper. We were not totally surprised because he'd been interviewed for the report, we just didn't know when it was coming out.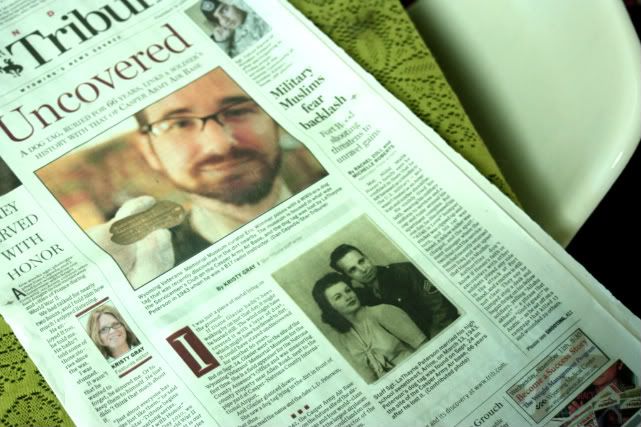 You may or may not know that Eric is working as a curator at a local museum. Recently he was brought a dog tag which had been unearthed nearby. Eric is a whiz at researching and he loves a challenge. So, he began to research the dog tag like the super sleuth he is.

Turns out it was from WWII. Eric was able to locate the man's surviving family members and reunite them with the dog tags. Funny enough he began his research through the back alleys and dark tunnels (so to speak) that researchers normally use, but he finally located the family through Facebook.

Anyway we think this might be the gateway into the world of the newscasters. We think that he is just steps away from an on air interview with our local anchors. I will keep you posted.