Sunday was the time change, the good one. Fall back. When I woke up in the night I thought, "Oh it's the time change I can
fall back
to sleep."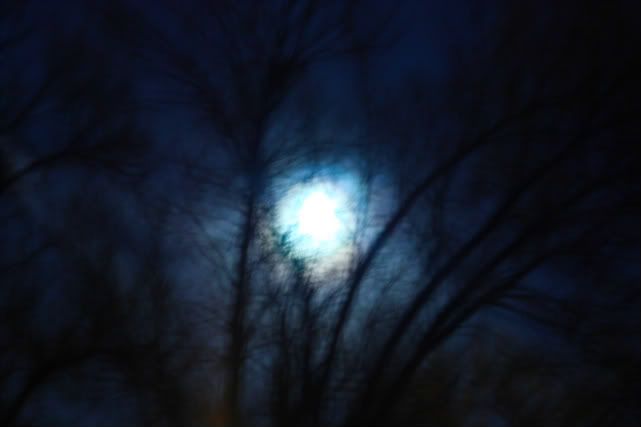 Now, this time of year night seems to take over. The moon is out and we're tucked away in our house.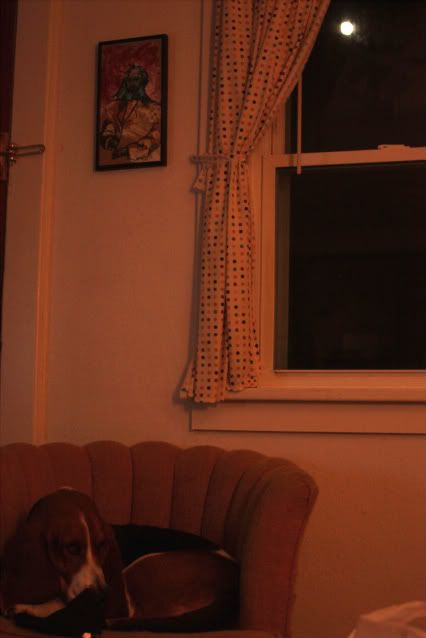 When this time of year rolls around we change up our habits and have several things that we always do:
Eat lots of roasted veggies, soups and stews. I recently put leftover roasted veggies (onion, potato, garlic, butternut squash, zucchini, yellow squash) onto a pizza, it was

soooo

good!
Sit in front of the space heater. We compete with the cats for space in front of the heater. yes, our normal heater works fine, but there is something about sitting in front of a tiny heater as it blasts in your face.
Close the curtains much earlier, since it's dark out we close ourselves in and feel like bears in a cave.
Watch movies.
Drink teas.
Wear slippers and big comfy sweaters.
Pull out the quilts from storage.
Put an extra blanket on the bed.
Bumblebee also gets very

snuggly

, she tries to steal our body heat.

Do you have any habits this time of year? I might want to adopt your habits.