At 9:44am Cordelia is two months old! I can't believe it. I seriously feel as though it's only been a couple of days. She is already a completely different little girl than the one we brought home. She feels more of this world, less ethereal. Does that make sense? I guess at first I felt like I was holding some mythic being, like a baby unicorn or something like that, but now she feels like our daughter.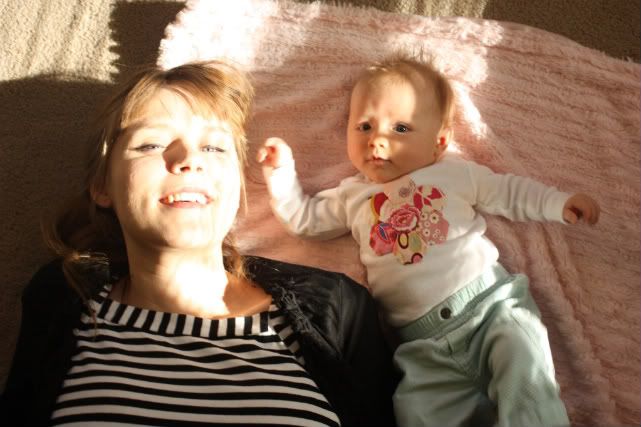 She smiles, she knows her parents from anyone else. She coos and babbles. She is holding her head up (most of the time). She is just growing and changing every day. Eric and I have so much to be thankful for, and we are. We are thankful for all of those precious moments that we will cherish forever. Those quiet moments in the night, the small triumph of being able to comfort her, the smiles (oh those smiles).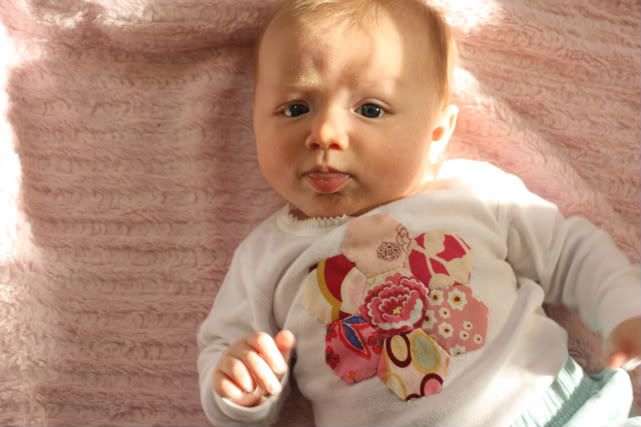 You may be asking yourself who made that delightful shirt that Cordelia is wearing. Well, it is the work of
Sophie
whom many of you already know and love. If you are not familiar with her work or with
Barefoot Babies just click here
...or click the link on my sidebar any time.