Yesterday Eric came home early from work. He's been fighting the cold for a few days, but he finally succumbed to it. He came home just as the first flakes began to fall. I made him some soup and he changed into his pajamas.
We decided that we would take inspiration from the weather and we watched The Day After Tomorrow, a movie about a new ice age. We settled in for the rest of the day. Well, everyone except Bumblebee who kept looking longingly out the window. The girl loves to play in the snow. She would play until she's frozen solid if I let her. Actually, we have seen her stand in the snow lifting one paw at a time, much like lizards do in hot sand. Yesterday we didn't indulge her (for once) and she was stuck inside with us.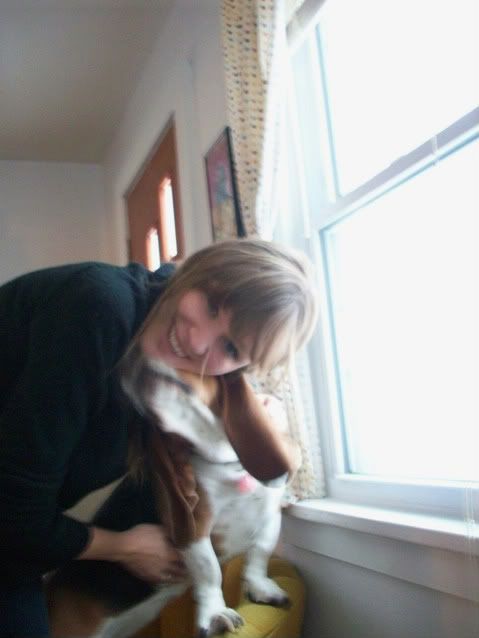 PS Cordelia was wearing warm snuggly pajamas with basset hounds all over.