One day when Eric and I were first dating we were walking through the mall in Alamogordo, NM. Eric was really into the conversation, I'm not sure what we were talking about, when an old man approached us. He came right up to Eric and asked, "Are you French?" Eric was a bit confused. I think he said something indicating that he has a little French blood mixed in with the rest of his family heritage. Then he asked the man, "Why do you ask?" The older gentleman said, "Well, I thought you might be French because you talk with your hands." It had never occurred to me until that point that Eric does talk with his hands.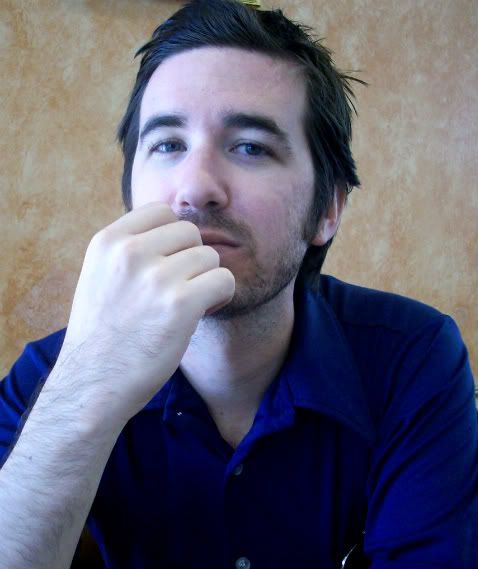 From that point on I became aware of just how animated a speaker Eric is. The more interested in a topic he is, the more his hands move about. There have been times where he tried to talk without using his hands and it's like he is almost incapable of completing his thoughts. I think that this habit infuses energy into whatever it is that he is saying, you feel yourself drawn in, no matter what the subject.

There is rarely a moment where Eric is talking and his hands aren't working along with him to tell his story or express his opinion. Last night he was talking to me and I watched his hands move about in this dance, almost like he'd choreographed it in advance. He would move them up in the air when he was saying something dynamic and then they'd creep about in his lap when he was making smaller points. The most interesting part is that he is hardly aware of the fact that his hands are right there with him. He's just so animated.

Do you talk with your hands?