Yesterday we took a road trip to visit my Aunt Tina for her birthday, to introduce Cordelia to more of her family and to get a photo capturing 5 generations of women. We left first thing in the morning. My mom, Eric, Cordelia, Bumblebee, and I all packed into our car for the drive.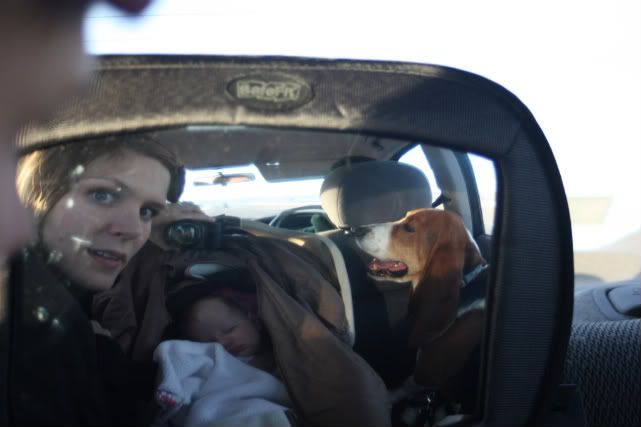 Maria, Cordelia and Bumblebee in the backseat of the car
We all buckled in (even Bumblebee was buckled in) for the drive, thankful that the roads were clear in spite of the frigid temperatures of the past week.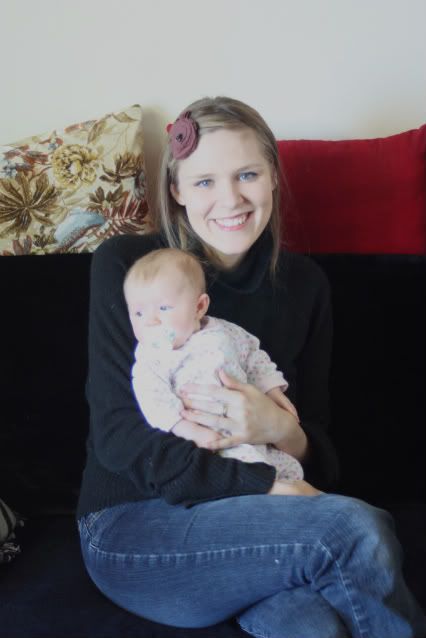 We arrived at my Great Grandma Rose's house late morning. My Grandmother was there as well. So, there were five generations of women in the house, something I've long been waiting for.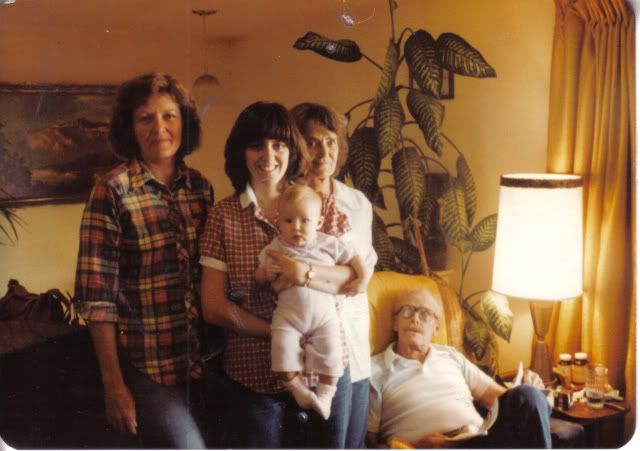 1981, four generations of women and my Great Grandpa Red
You see I have this photo(above) from when I was a baby. In it you see (from left to right): my Grandma Grace, my Mom holding me, Grandma Rose and then my Grandpa Red. Since I first became pregnant I have been wanting to get another such photo with the next generation.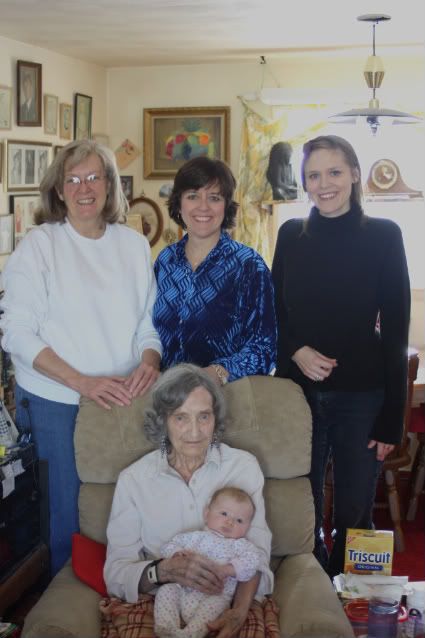 2009, five generations of women
Yesterday we made it happen, sadly my Grandpa Red is no longer around, but we did manage to get 5 generations of women together. Cordelia is being held by her Great Great Grandma Rose and in the back, from left to right is her Great Grandma Grace, her Grandma Sue and her mother (me). How many people have such an opportunity?!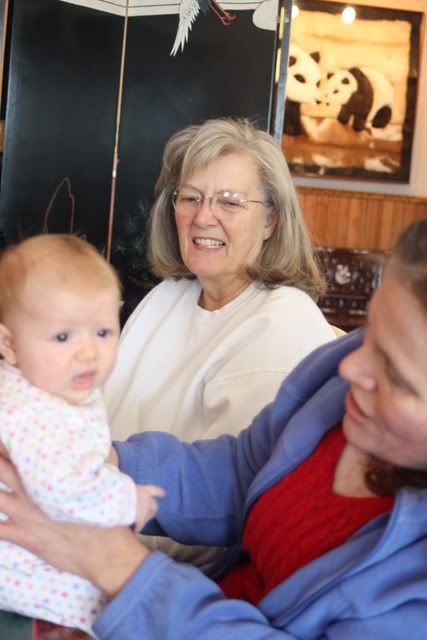 My Aunt Tina, Cordelia and my Grandma Grace
After the photos we went to meet up for a birthday lunch with my Aunt Tina. This was also her first time meeting Cordelia.