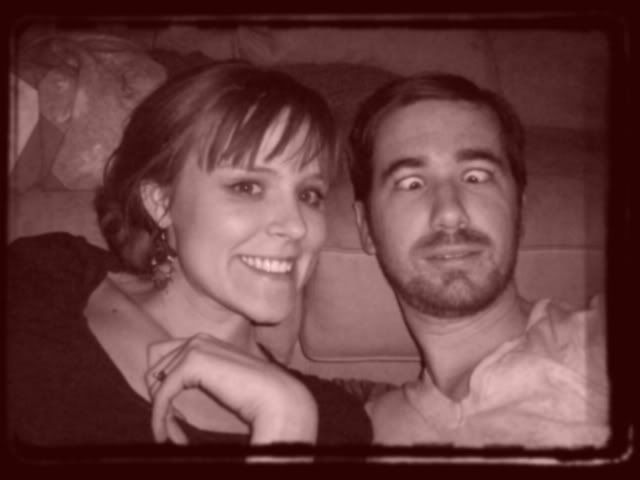 Twelve Years together.
Thirteen different places we've called home (that does include dorm rooms).
Nine years of veganism.
Eight years as a married couple.
Four different colleges attended.
Three car accidents (only one was our [my] fault).
Seven different countries (maybe more) visited.
Ten newscaster sightings (maybe more..it's not an exact science).
Five different communities lived in.
Four different states lived in.
Two cats adopted.
Two cars owned.
One basset hound adopted.
One daughter born.
One very wonderful relationship.
PS We're celebrating with a date today AND it's Cordelia's first time with a babysitter, my parents.