Well it's been a bit since I have posted on the Kindness Bandit. I have been busy at work on a rather large project. You may recall that I took a couple of bags filled with baby goodies to the hospital when I had Cordelia. I gave the bag to the hospital staff to give to a new mother who might need a few things. The nurse said that there were some women who came in and had almost nothing.
This really sunk in for me, since Eric and I were given so much when Cordelia arrived. Seriously, we were literally overwhelmed by the kindness and generosity that was shared with us during such a joyful time in our lives. How could I possibly make that good feeling continue on?
So my mom and I came up with a great plan! We are taking all of the leftover gift bags that once held presents for Cordelia and filling them up with new items to be dropped off at the hospital. Hopefully it will just add to what should be a joyful day in someone's life. I have a lot of gift bags. So far I have about 8 that are ready to go.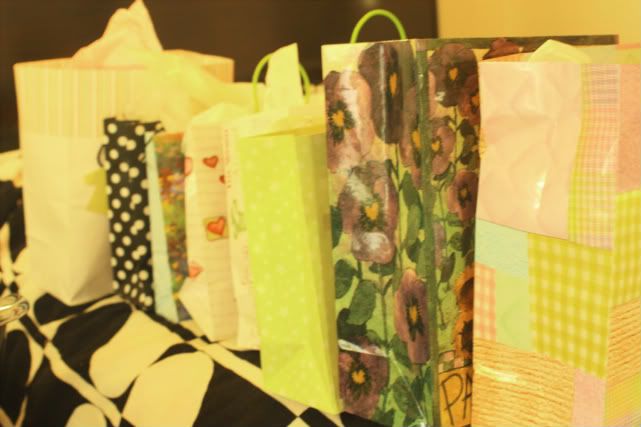 Anyway, maybe you'll be inspired to do something similar in your town...