You may recall (
or maybe not
) that I have been battling my fear of cars for quite some time. I have been in a few car accidents and it has just left me downright jittery in the car. After our last, and worst, accident in 2005 (not our fault by the way) I was really a nervous wreck. Every time we would come to a stop I would pull off to the side a bit in case the person behind me forgot that they were supposed to stop. Early on I was afraid that I would get sick or hyperventilate.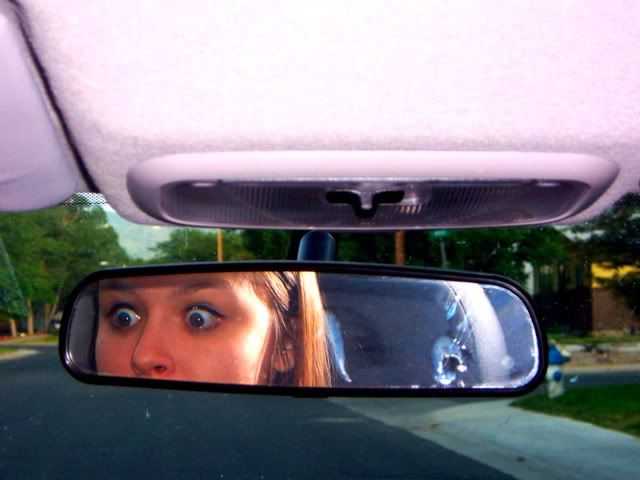 I am not shy about asking other people to slow down, not to tailgate or whatever crosses my mind. While I do have a pretty serious fear of driving I have been very set on not letting it control my life. I just can't avoid cars, though there was a point in time when I was really trying to figure out how I could live a live without any mechanized transportation. Short of being considered a strange recluse that isn't really an option.
So I have been making progress on dealing with my fears. I force myself to get into cars and drive or to let others drive me. Slowly but surely I have been moving forward. I no longer have full on panic attacks in cars and I can have a conversation in the car that isn't highlighted by me white knuckling the door handle. I really think that I may never fully shake this, but I just can't let it impact my entire life.
Do you have any fears that you feel are impacting your life? How do you deal with them?