Yesterday was Thanksgiving. Once again Eric and I tossed away our history degrees and decided to celebrate the festivities based on the notion of being thankful. Eric's parents are in town and they came over for a vegan feast as well as plenty of cuddle time with their sweet granddaughter. My family was out of town, celebrating with family in another Wyoming town.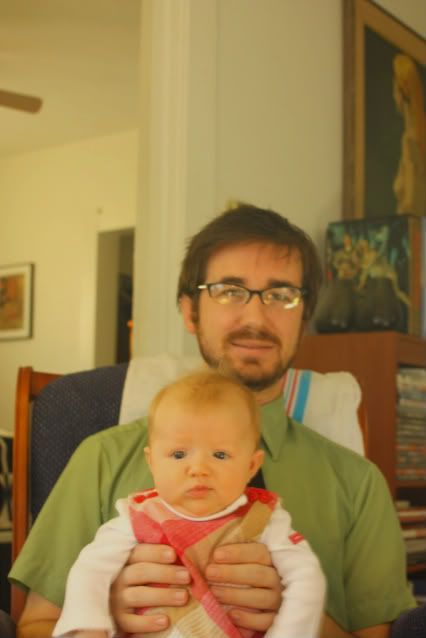 I started out early baking pumpkin pie. I made the recipe from
The Joy of Vegan Baking
and it turned out wonderfully. Once I had some success under my belt I dove right in and spent much of the day cooking up a storm. Eric helped by keeping Cordelia happy and entertaining his parents.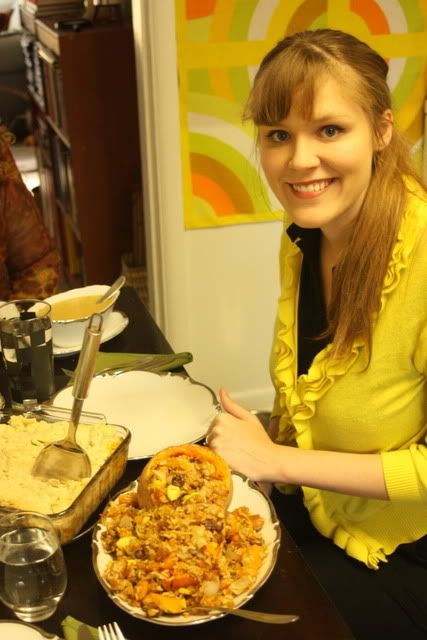 Dinner was a success and we all left the table with full bellies. Our menu included: stuffed butternut squash, potatoes and gravy, rolls, a vegetable pot pie, cranberry sauce and something else that has skipped my mind. We sat around chatting and enjoying each other's company for the rest of the day. Eric disappeared for a bit and returned with a beautiful bouquet of flowers, thanking me for cooking. What a guy!