Yes, I am still here. Sorry, no baby to report yet. Let's change the subject shall we? Don't worry I will almost certainly turn any subject into a discussion about pregnancy.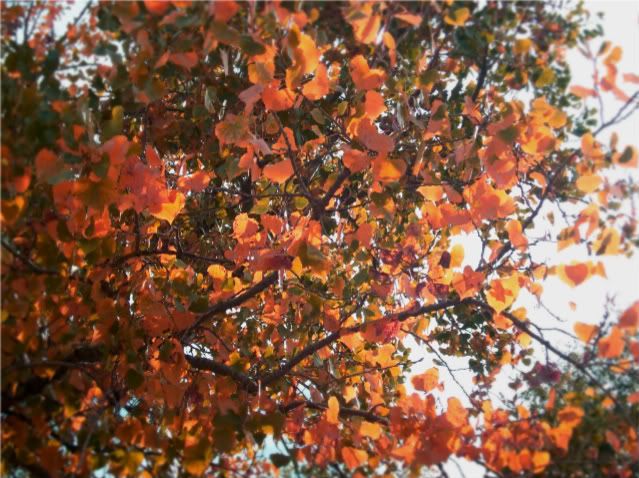 It's starting to look fall like here in Wyoming. I am still stubbornly refusing to wear anything but dresses, but there have been a few chilly mornings were I felt quiet regret that I didn't wear my ever so flattering maternity pants. I am also still wearing open toed shoes. I put off wearing closed shoes until the last possible moment. My toes are independent, they don't like to work as a team.
Yesterday I picked and ate what were probably the last tomatoes from my garden. I have been watching them ripen and waiting for just the right time to pick them. They were delicious. Are you still getting food from your garden? OK, so here is the point where my mind begins to wander back to this pregnancy and I
could
go off on a tangent about how my pregnancy is sort of like the change over from summer ripening to the fall harvest, but that would be crazy talk. Crazy talk that comes only from a woman who is past her due date...so, I won't do that. You can imagine some eloquent post about seasonal changes and how they relate to my pregnancy.