I thought I should acknowledge Bumblebee's 4 year adopti-versary. You can read the full story
here
.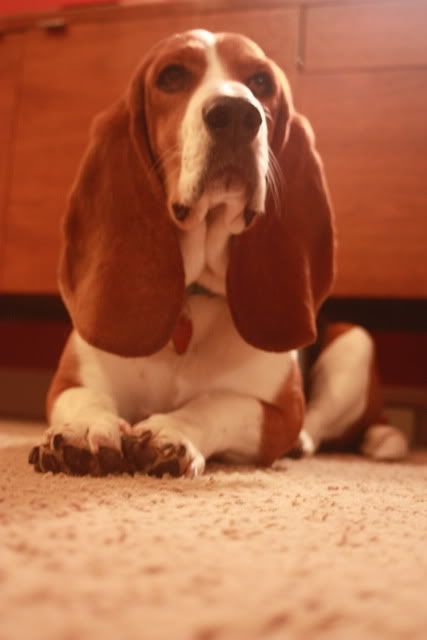 Today I'd just like to highlight a few of her charms since she pretty much has a regular feature on this blog:
She has boundless joy. Seriously, her exuberance is truly amazing. I have never been around a happier creature.

When the cell phone rings she tilts her head to the side. Soon after she runs to the window because she thinks that when the phone rings it means she is about to get some company.
She makes me laugh hysterically several times a day.
She's really good at cuddling up if we're sick or just having a slow day.
She has challenged us to be more patient, responsible and understanding of the needs of others.

I could go on and on, but I will just say that adopting her was one of the best things that Eric and I ever have done. If you haven't adopted an animal I highly recommend it.