Well, it looks like fall has moved on and we are now prepping for winter here in Wyoming. The weather has cooled dramatically in the past couple of weeks and now we have moved onto phase II, snow. Sure, there is barely any snow, but it's a hint of what's to come. Last night the snow was just lightly swirling around in the night sky, looking like sugar falling from some heavenly confection.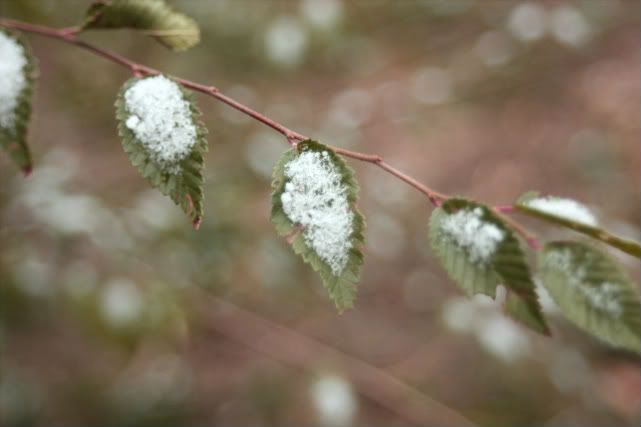 Now, this morning there is just a light dusting of snow on the ground. It's beautiful. I kind of want to make the tiniest snowman ever.
This summer when I was pregnant (oh it seems so long ago, but it was really only 9 days ago) I had a very real desire to go sledding. I think maybe it stemmed from being so rounded; I thought maybe it would be more fun to sled. Anyway, now that pregnancy is over and I am no longer the rounded lady I still want to go sledding. I am certain that this skiff of snow will not support a sled, but I can sense that sledding days are soon to come. When was the last time you went sledding?