Let's see. I guess I will blog a bit about Cordelia's birthday, but much of it was just too personal to accurately describe or share.
Monday night, after Eric had fallen asleep I started feeling like it was baby time. I spent the entire night at home, not waking Eric until I was absolutely sure (I'd been having contractions for nearly a week) that it was time to go to the hospital. We gathered ourselves together and went in at around 5:30. My Mom arrived a short while later, just as I was being admitted. We were all so relieved not to be sent home. Everything moved quickly after that and she was here before 10am.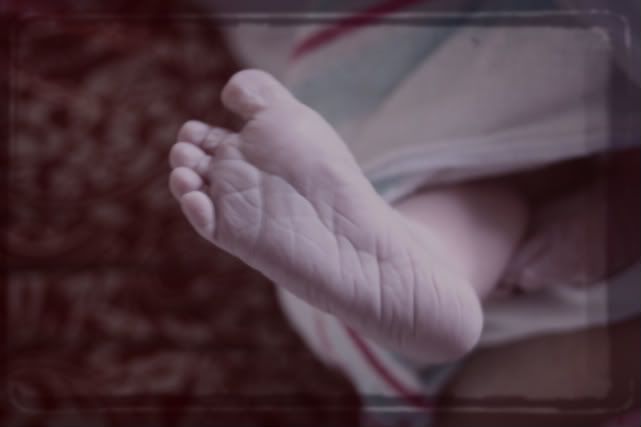 Words cannot explain the feelings that surround such an event, but I will say that it was the best day of our lives.

Since then we have returned home and have been acting like typical new parents, just sitting around and staring at our daughter, getting to know all of the little bits and pieces. We are in the baby cloud.

We are tired, but it's that good kind of tired that comes from caring for an infant.

I am sure many of you are wondering how Bumblebee is handling the transition. She is doing remarkably well. When Cordelia cries Bumblebee likes to run over and alert me like a little nurse...either that or she is begging me to make it stop.

My parents are amazing Grandparents and they have already been so helpful. We have a fully stocked fridge and plenty of support.

In addition to my parents we have had so many people extend such kindness to us that we are completely overwhelmed with gratitude.

So, in conclusion, having Cordelia is amazing and even better than we imagined.

How are you doing?