Yesterday evening I suggested that we hop in the car and go for a little drive. I could see that the sunset was fast approaching and I felt compelled to get a good look at it. We buckled in Bumblebee, rolled down the windows and headed to the edge of town.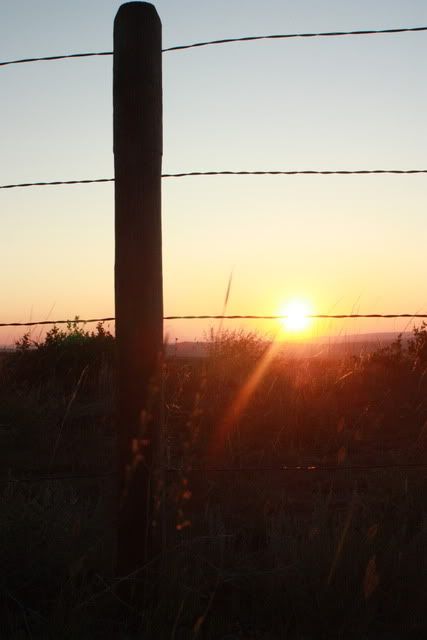 Passing deer, antelope and horses we breathed in the fresh air. The temperature was perfect the sun was just above the horizon and all was as it should be.
We talked of projects, plans, the baby. We also just rode in silence taking in the beginning of the end of summer. We still have plenty of hot summer days ahead of us, but I can tell that fall will soon be here. Along with it will be tons of change and new experiences, but last night was just about enjoying the night.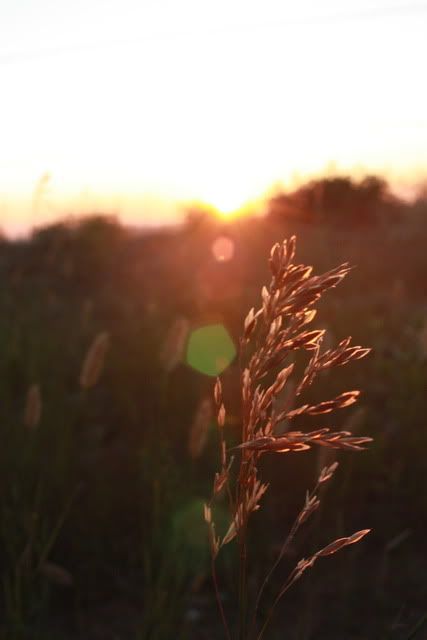 I couldn't help but think of the mantra that my dear friend Copeland taught me so many years ago.
You are here and it is now
. I am always busy with plans or some crazy agenda, but sometimes it seems the whole world is reminding me to just quietly appreciate the tiny moments.