OK, so last night we went to the ball game again. It was the last game of the season and we knew that it would be a newscaster sighting extravaganza.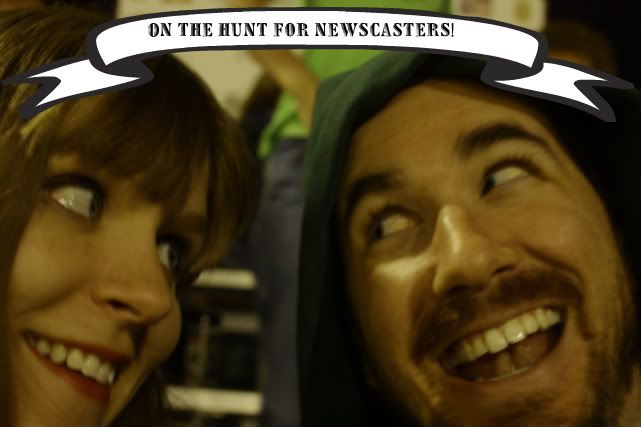 So we went to the game. It turned out to be surprisingly chilly night so we didn't make it through the entire game, but we did hit newscaster gold. Eric spotted this newscaster huddle and took a little picture.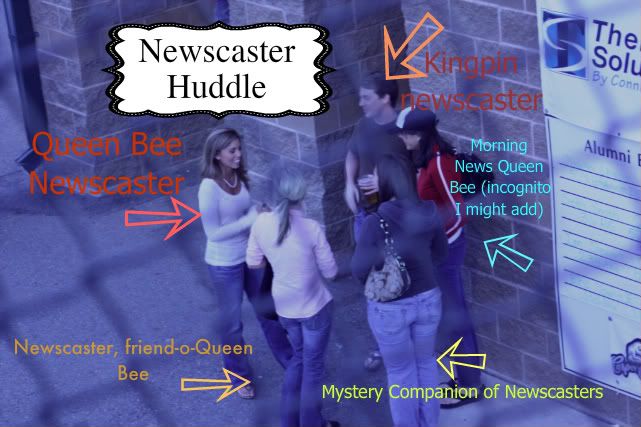 So, we knew that until next summer we're going to be in a bit of a newscaster dry spell. Unless we find their winter nest.
We noted that this was the hangout for
one
of the local stations, but there is another local station and we still haven't found their den. So, I guess the hunt is on. Wish us luck.
I wish I could tell you how great the game was, but I spent most of my time chatting with my Mom and Eric and staring at newscasters while we were huddled under a quilt.
What did you do last night?

****Update***
This morning as we were getting the car seat checked at the local fire station we ran into a newscaster and we may or may not end up on TV, they were filming us!

After the car seat checks we went out to coffee with my parents. We were sitting outside along the jogging trail when yet another newscaster made an appearance. He jogged by us twice. This town is swarming with newscasters!