Before I was on this road to motherhood I looked at women who had children with a sense of awe because they had embarked upon this mysterious portion of womanhood that I had not discovered. I could hear about it from friends and family, but of course I couldn't really understand what these women meant. I don't know if it's something about our society or just the way that life generally is, but there is this cloud of mystery surrounding the whole process. Now that I find myself nearing the end of the pregnancy portion of motherhood I understand why some of the things go unsaid. Some of those quiet moments between mother and child, between the father and mother, between family and friends cannot be described in words, only experienced.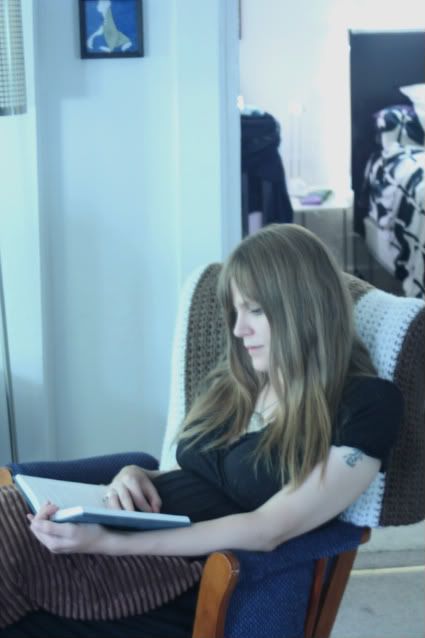 Lately a few people have mentioned that they will miss me being pregnant. I am not sure what this means for them, but I can tell you that there are some things that I will miss about being pregnant.
I will miss feeling her wiggle around inside of me and being filled with a sense of awe about the fact that I have no control over those movements, someone else has started to live inside of me and her presence is so deeply felt.
I will miss talking with Eric about all of the possibilities and guessing details. The mystery is just so much fun.
I will miss quiet moments when I can just focus on being exactly where I am.
I will miss knowing that she is so protected and safe. The world is an amazing and beautiful place and I can't wait to share that with this little girl, but the simple protection of my body is something that I will never be able to offer her again.
I will miss the knowing smiles and words of wisdom (which I am sure I will continue to receive in a different format) from other women. While the advice may or may not be helpful it's really given me a sense of being connected to other women and their lives and to a larger degree to being human in general.
I will miss the physical part of this whole ordeal. I am one who tends to live in my head and it has been quite a change to be so focused on every twinge and every movement of my body. It's so easy to take for granted, until you are busy cooking up a whole person.
I will miss laying on the couch with Eric and watching my belly, it's just really entertaining.
Anyway, that is by no means a comprehensive list, but I just wanted to write some of it down as soon I will be experiencing something entirely different.