Bumblebee and Mia have had an uneasy relationship since they became adopted animal siblings. Thankfully Bumblebee is not aggressive or anything, she prefers to whine and tattle on Mia. If Mia hops up on a chair that Bumblebee feels belongs to her then Bumblebee will run over to me to tattle (that's code for whine). Not that I do anything to intervene, the cats rule the house.
Generally the cats just try to ignore Bumblebee and by and large they are quite successful.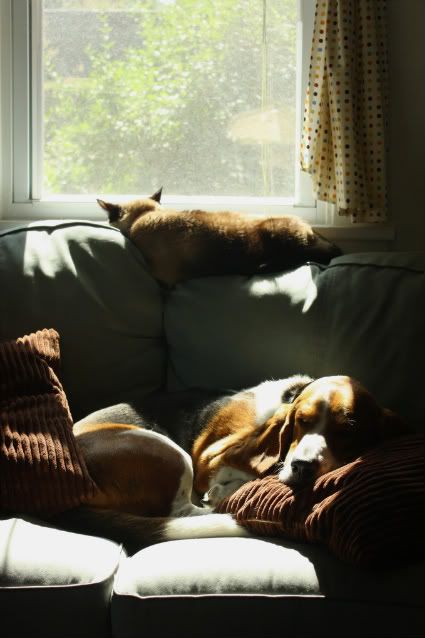 Yesterday Eric snapped this photo of Mia asleep above Bumblebee on the couch, both enjoying the warmth of the sun. I just thought it was too cute and as I am swimming in a soup of pregnancy hormones I assume my readers would allow me to indulge in my sappiness. Enjoy.