Yesterday I mentioned that Eric and I were going on a pre-baby date. We have no doubt that my family will make great babysitters in the months to come, but we wanted to get one good date in before we take on life with a little one.
Eric has been fighting off a head cold, but insisted that we make this day a great one. We did. Here are some photos of our delightful date day.
We started off our day by taking Miss Bumblebee on a walk along the river. We start every day off by taking Bumblebee on a walk.

After dropping Bumblebee off for her afternoon nap on the couch we headed to the art museum. The art museum has this great little program where they invite a musician to come and play for an hour at noon. Most people bring lunches and just sit and enjoy the performance. The musicians this week were an oldies cover band. They played a lot of
Dion
and it made our day!!!
We held hands.

After the show we wandered around the museum, which was free for the day. Then we headed out to lunch. We had veggie burgers and they hit the spot. We took our time eating and having a wonderful conversation.

After lunch we decided to drive up and over the mountain. About halfway up there is a place where you can get out of the car and look at the view. I am afraid of heights so the fact that I didn't throw up was really the accomplishment for me.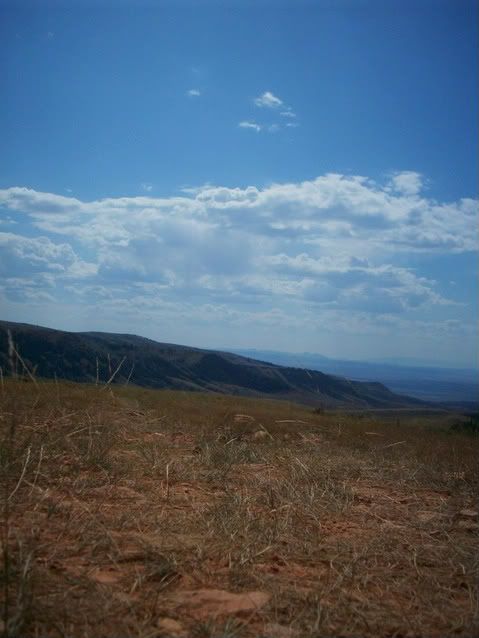 We found ourselves way back on a dirt road that my mother had shown to me last fall. We agreed that there is something lovely and wild about Wyoming that really grows on a person (though it's not Montana).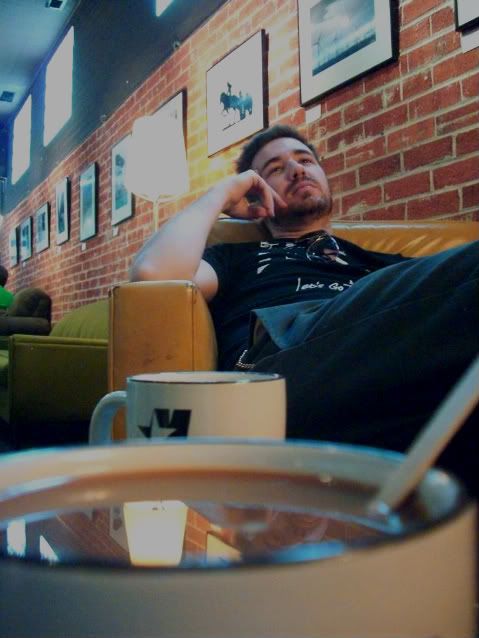 After our adventure up and down the mountain we decided to go out for coffee (decaf for me). We sat and enjoyed our conversation. I am so thankful that I married my best friend.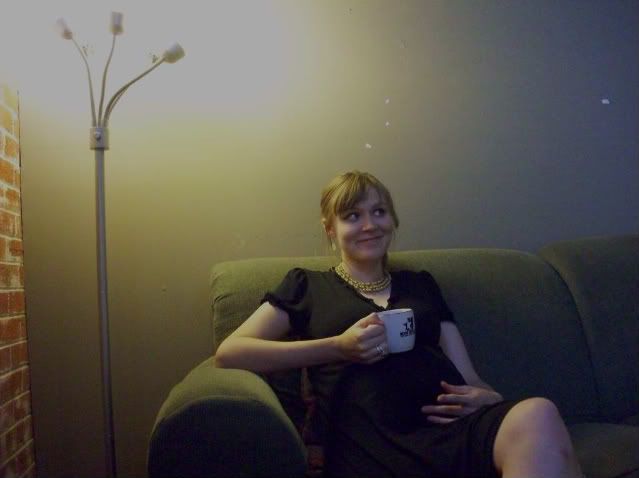 Oh and I was able to use my belly as a table. I felt pretty cool about that.