Well, today is going to be a bit of a mixed bag of blog posting so bear with me.
First of all, in case it's not obvious, I am still
not
in labor. I have a doctor's appointment today and hopefully he will give me some news of progress. I'm sure that the appointment will go something like this:
I will make some weird medical jokes as is my normal practice.

He will laugh and the nurse will chuckle politely. Hopefully they just think "Man this pregnant lady is going crazy."
He will say something weird about my progress (the last two times he has called me locked and loaded and also made a reference to Timbuktu).
I will leave in a foggy confusion trying to decipher his strange way of talking.
I will keep you posted.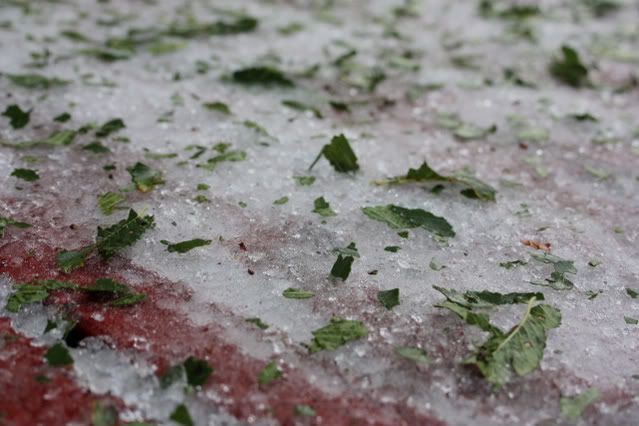 The last days of Summer have felt a lot like Fall for us here in Wyoming. What about where you are? Last night we got a nice loud storm. There was hail. The whole storm passed quickly through town, leaving piles of hail and shredded leaves. So, last night we broke out the quilts and enjoyed a snugly sleep. I don't know about you, but I sleep infinitely better when the temperature is a bit cooler. Not that I am sleeping all that well at this point in pregnancy, but compared to recent nights I woke rested and ready.
Today there is snow on the mountains and I can see my breath outside. I love fall!
Last night we spent the evening with my parents and youngest brother. We had some dinner and played with my parent's newest obsession, the Wii.
The photo above is an action shot of me (taken with my mom's camera phone) playing along in our family Wii bowling tourney.
Also, Eric just finished his most recent album and has sent it away. It will soon be on itunes. I will keep you posted!
Today I am sending out my thesis proposal. Wahooo! It's about time.
Anything new going on with you?