Phew, I am off to a late start today. I am here now and that's what matters. Anyway, I have been asked by a few readers to show the completed family tree that I made for Cordelia. Here is it...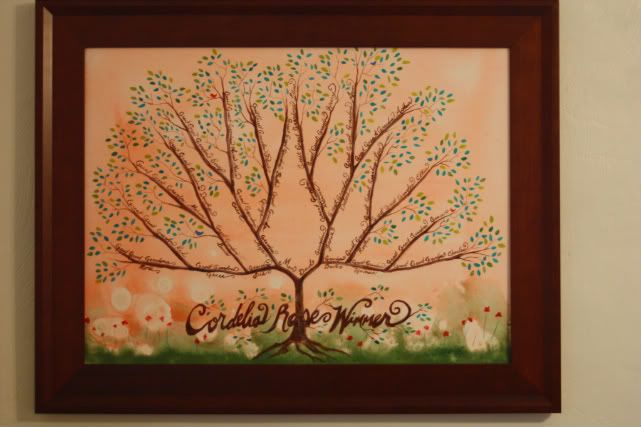 I kept it fairly basic, but Eric and I are still busy at work with a very comprehensive family tree. I couldn't put that on canvas, unless I wanted to dedicate a wall to it and frankly I just don't have that kind of time.
I generally went for a 60s kind of style, sort of soft---like the cover to a singer songwriter album. It works really well with Cordelia's other stuff. We are quite pleased with it and hope that she enjoys it in the future. Currently she does not care.