Yesterday afternoon was spent blissfully snuggling with my sleeping daughter. Quiet and peaceful.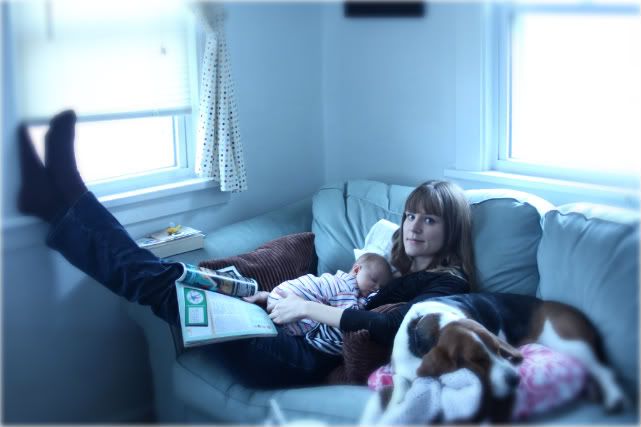 We were curled into a little nest in the corner of the couch. I was reading a magazine in between long periods of baby gazing. Bumblebee snuggled up next to us. We were the picture of serenity.
Eric came home right as the sun was setting. He got in some sweet smiles and snuggle time from Cordelia before it happened...
What happened you may be wondering...well it was
not
the picture of serenity. Out of nowhere Miss Cordelia was stricken with one of those mystery afflictions that so upset babies. We go through the checklist:
Hungry? No
Poopy? No
Sleepy? No
Bored? No
Then we're out of ideas. What else could be upsetting the little lady? Her howls grew louder and her lip quivered and turned down in just such a way that we were both charmed and heartbroken. Finally we settled on gas as the reason for her upset. Now I don't know about you, but I feel like many a baby cry has been blamed on gas. I'm not really sure how unsettling gas is to a baby, but we just accept that it's probably at the root of the problem.
We tried everything to get the little lady to calm. She would quiet for a bit and then she would bubble over in a new wave of baby fury. I can't blame her, it must be annoying to have such limited means of communication. Cordelia really cries very little, so when it does happen we are quite shocked and probably overreact. Our hearts break as her mournful little wails tug at our heartstrings.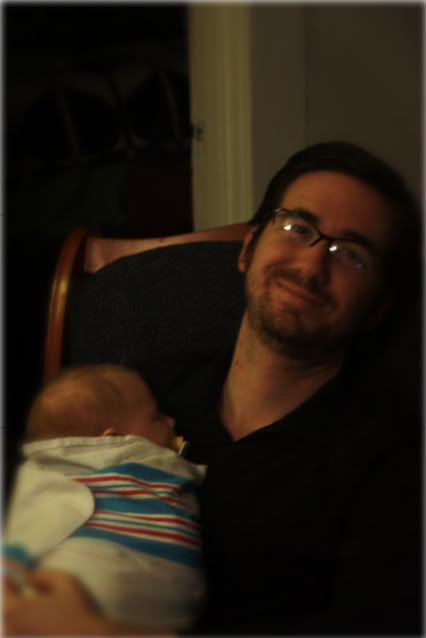 Finally, through some miracle Eric was able to calm her with some sort of mysterious powers. He spent the rest of the night rocking her and speaking softly, possibly out of fear.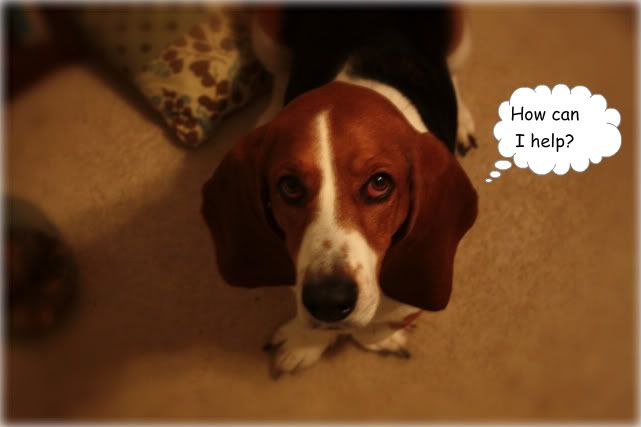 Nurse Bumblebee seemed to be genuinely interested in assisting us as we tried to calm Miss Cordelia. Anytime she could she attempted to lick Cordelia's head. The rest of the time she just sort of hovered around, waiting for her time to shine.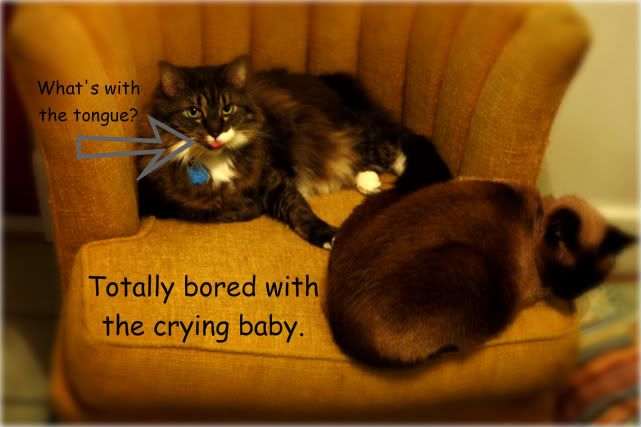 The cats seemed completely oblivious if not slightly annoyed.
After it was all over I was pretty happy that I have such a radical (yep I must use the word) husband. Eric and I really work well as a team, each offering to help the other out as we tried to help our little lady with her gas. So yes, as Marc Bolan ( of T-Rex) would say Life's a Gas.