Have you ever been to or heard of White Sands National Park? I have. Actually I lived right next to it for many years. White Sands is down in New Mexico. It's a desert of pure white sand. When I first moved to NM as a teen girl I was completely impressed by the seemingly endless desert of white dunes, they looked like snow covered hills. For northerners the roads, made of firmly packed sand looked like ice covered streets.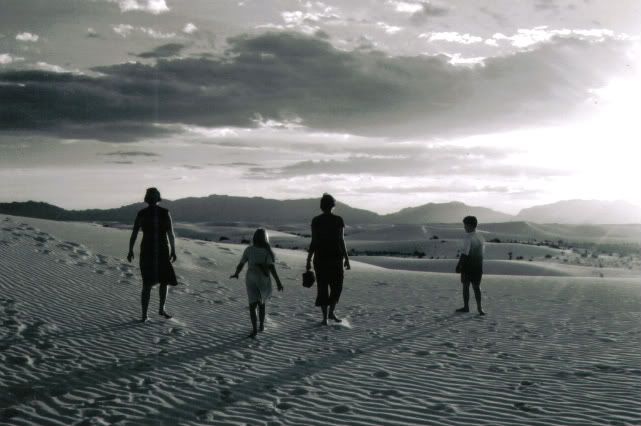 When you get out there the sand is stunning. If you are there during the day in the summer you soon realize that it is hot as Hades and it's pretty much time to skeedadle.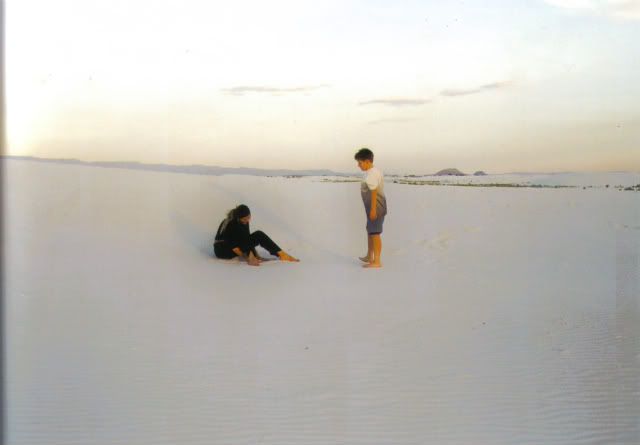 The real time to visit the park is at sunset. The temperature is just right and New Mexico sunsets are truly amazing.

*Bonus bit-o-info- When Eric and I were dating we would watch the sunset every Sunday as we ate a new type of fruit*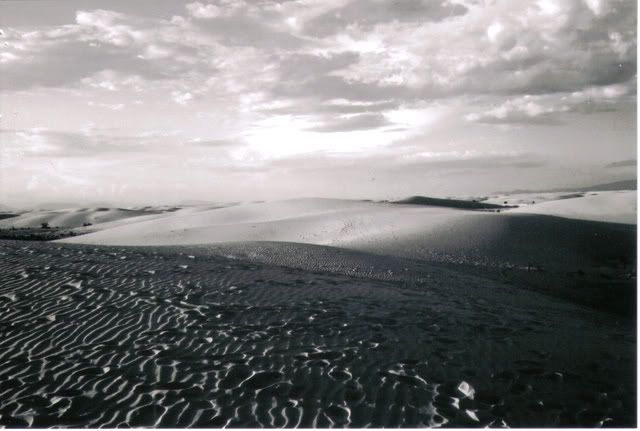 The absolute best time to visit is during a full moon. The park is open late on full moon nights because the white sand reflects the light of the moon and it is just too beautiful. Locals love to run at full speed and jump off the top of the dunes. It's really fun. Some people will lie and say that it's cool to sled there, but it really isn't.

Anyway, if you are ever bored and want to see something amazing, it's really worth the effort!