So, it is really really cold here. When I say that I don't think I can really convey the level of frozen that we are currently experiencing here in this state. The weatherman was hoping to reach a high of 0 degrees Fahrenheit, but I don't believe we made it. Eric said that the thermometer at his work was reading -20 degrees Fahrenheit. It's the kind of cold that when you step outside your boogs freeze instantly. Oh please, you know exactly what I mean when I say that your boogs freeze.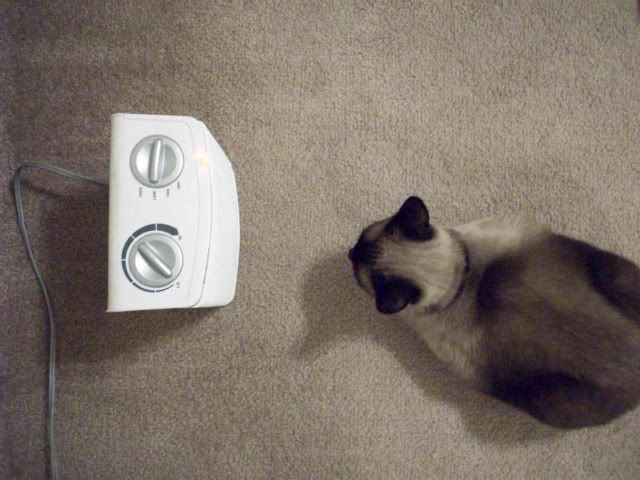 It's so cold that:
When I went to open our back door it was frozen shut and I had to force it open.
Mia is sitting this/close to the space heater. See photo

Eric has taken to wearing a tech vest underneath his jacket.
Our heater is running pretty much non-stop. I anticipate a $1,000,000 bill next month
I am looking at it as an excuse to snuggle up and wear my most comfortable clothes, yay!
Is it crazy cold where you are?