I have been busy at work on my first quilting project. With a little guidance from my mother I am nearing completion. The front is quilted and the back has applique fabric polka dots. I have been sneaking in bits of time while Cordelia is napping, taking any moment to sew a few stitches. I am really happy with the results so far. It has been so long since I took on such a huge project.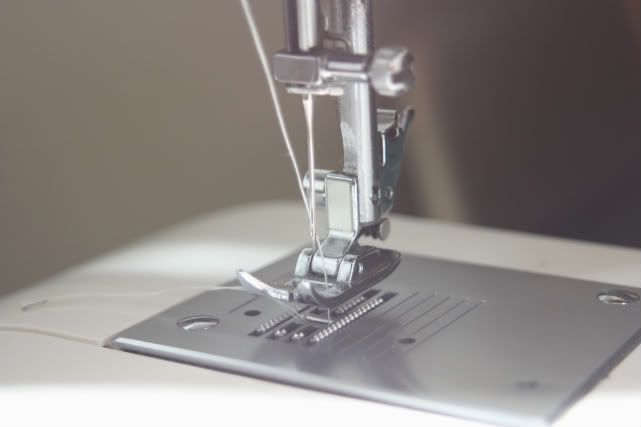 I did learn to sew in junior high school. I had a home economics course where I learned how to set a table, how to cook a few things and I also learned the basics of sewing. I made a duffel bag and a teddy bear in that class. I also learned some basics from my mother. She knows her way around the sewing machine; she even made my wedding dress!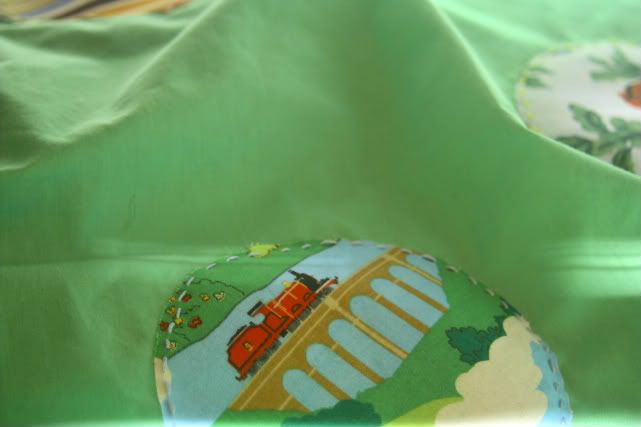 Since junior high I have used my sewing skills for only the most basic projects. My skills sat in the recesses of my mind, gathering dust for many years. Now with a more flexible schedule and a head full of ideas I am starting anew.
Can you sew? If you can, where did you learn?