Do you have an overabundance of photography saved onto your computer too? Eric and I have had a digital camera since 2005 and we have taken photos nearly every day since 2005. You can imagine that it really adds up quickly. Even more so since Cordelia was born. So, we've been busy trying to get a good organizational system in order. We have also been deleting photos that we don't like/need. For instance we had 5 photos of Bumblebee sitting next to a stuffed basset hound, not sure why...
While we've been searching through the photos we have been finding great photos that tell a story or give a glimpse into our lives from a few years ago. I thought I would share a few of them today.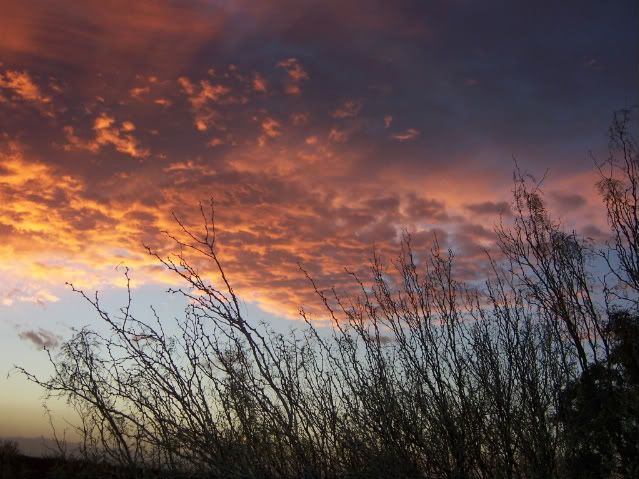 New Mexico sunset
Eric grew up in New Mexico and I lived there for many years. When we return to visit we always make it a point to watch the beautiful New Mexico sunsets.

Eric at the Botanic Gardens
While in Denver we discovered the botanic gardens. We went there any time of year to just walk around and enjoy the beauty of the natural world. This photo was taken in the rain forest room.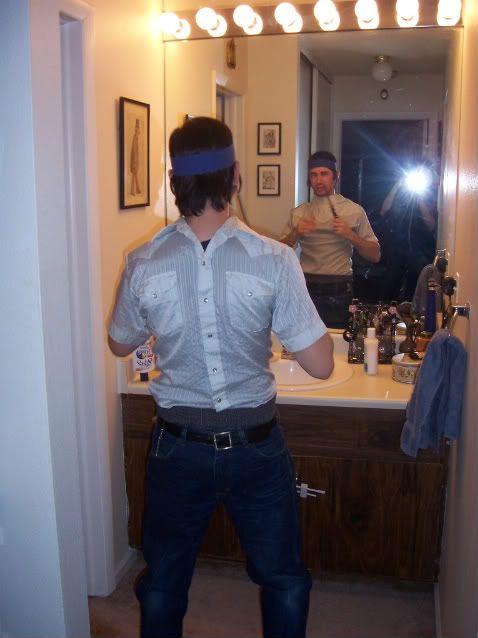 Eric wearing his clothes backwards
What can I say about this photo that it doesn't tell you itself. Oh yeah, Eric was also wielding a switchblade comb.

Me at gallery opening
This is a photo taken from the night we visited an MCA installation opening in Denver. The lights were the entire exhibit. We went to many exhibitions and openings while we were in the city. This particular opening was hard to reach and we spent a lot of time searching for a place to park. I also recall that I had very uncomfortable shoes on.